Plymouth Meeting, Pa 19462,
OUTDOOR WORSHIP SUNDAYS*, AT 9:30am
BRING YOUR OWN LAWN CHAIR!
*If it rains on a Sunday, we'll be online only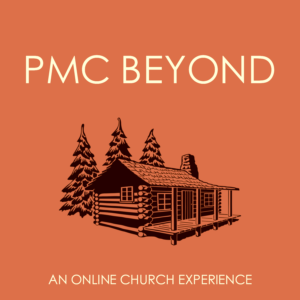 NEXT ONLINE CHURCH EXPERIENCE:
Sunday Gatherings, 9:30am
Gatherings will be OUTDOORS, weather permitting
(Please bring lawn chairs, a canopy, or umbrella etc.)
*the gathering will be moved indoors, if necessary due to weather
Information for in-person Gatherings at PMC:
(These measures may change. We will keep you posted.)
Worship Gatherings and meetings will be outside, when possible.

Worship Center & Christian Education building will be disinfected each week.

Nose and mouth coverings or a mask are a must whenever you enter the buildings. We will have masks available if you do not have your own.

Please practice spatial courtesy at all times. Six feet of fresh air! (This includes temporarily refraining from hugs, handshakes, high-fives, elbows. Don't worry! They'll be back!)

We encourage good hand hygiene- we'll have hand sanitizer and disinfecting wipes.

Please stay home if you are feeling sick, have any symptoms, or have been in close contact with anyone who has, or potentially has COVID-19.
In addition to chairs and anything needed for you to be comfortable outside, please bring water and any snacks you may want. Our fellowship time following the gathering will also be outside, so feel free to bring a personal cooler and stay awhile!
We are sincerely thankful to each and every one of you reading this note. Please know that if you are not yet comfortable joining us in-person, we will continue on with our online ministries, as well! Additionally, for those of you who will be joining us on campus, these measures as outlined above are for the comfort and safety of all who will be there. In adhering to these in unity we'll ensure we are together doing our part in fighting COVID-19.
Small groups are (re)forming! It is a great time to get plugged in as we are in the early stages of forming groups for AUTUMN 2020! We're looking for leaders willing to facilitate small group/mini church gatherings. We will have something for everyone: online, in person, and hybrid groups. More info to come, but also please don't hesitate to contact us.
Zoom is a web-based video conferencing platform that allows us to meet online, with or without video. When you "join a meeting" you can both see (if they have joined with video) and hear the other participants. You can join a meeting through the desktop client or use a mobile app on your phone or tablet, or even just through a regular phone.
Joining a meeting:
Each meeting will have it's own link, meeting ID, and sometimes a password. Simply click the link provided and follow the prompts to join with a smartphone, tablet, or computer. If you are brand new to Zoom, you will be prompted to download the software or app if it is not already installed on your device.
When joining a meeting, you are welcome to join with audio only.
If you do not have a microphone or speaker on your PC and do not have a device that works with this, you can join a meeting with your telephone. Just dial 1-646-558-8656, and then when prompted, dial in the meeting number, followed by # (pound).
Once you've joined a meeting, you will see a control bar at the bottom of your zoom screen. A good habit is to mute yourself when you are not speaking, so that others can't hear any background noise that might be in your space. Find the mute icon at the left end of your Zoom control bar. When you wish to speak, be sure to unmute yourself.